Art & Chocolate Reception, August 16, 2008




Some Pictures from the Art & Chocolate Reception honoring Zafiris and Justin Attaberry.
My friend John bought a painting from me and had an reception to unveil it. There was an unveiling of another painting too by fellow artist Justin Attaberry. And .... chocolate tasting. Details on the captions of the pictures.
Location: Beverly Hills, CA, Aug. 2008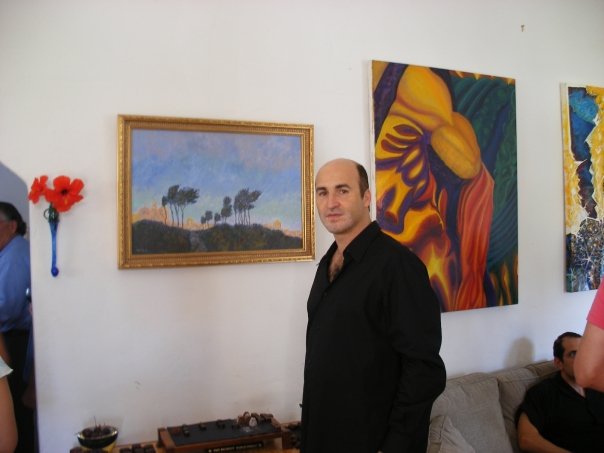 Trees in Crete was the painting that John fell in love with.
I am excited that he got it!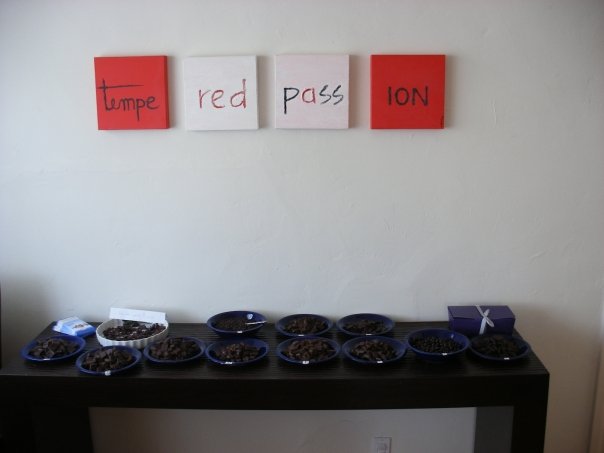 To spice up the reception, he organized chocolate tasting.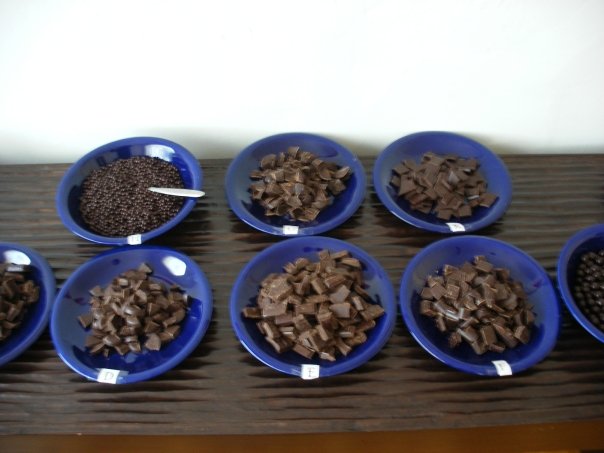 Chocolate ranging from 6 to 100 dollars per pound
was cut in small pieces and assigned letters.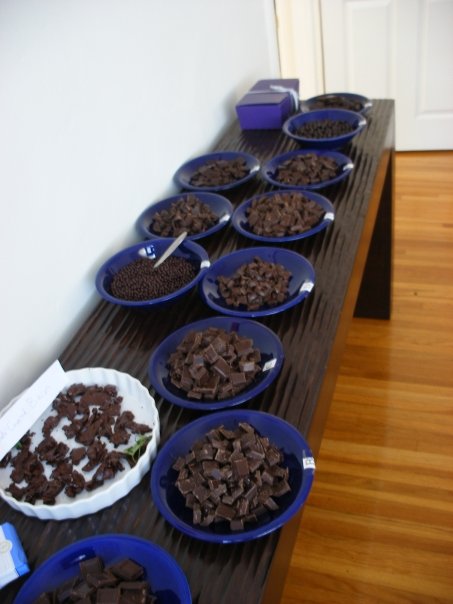 Eleven different types all together.
John and his new painting.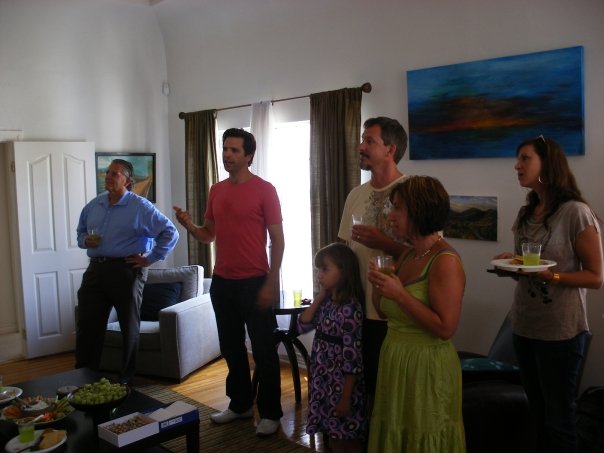 John made an introduction on the paintings and the artists.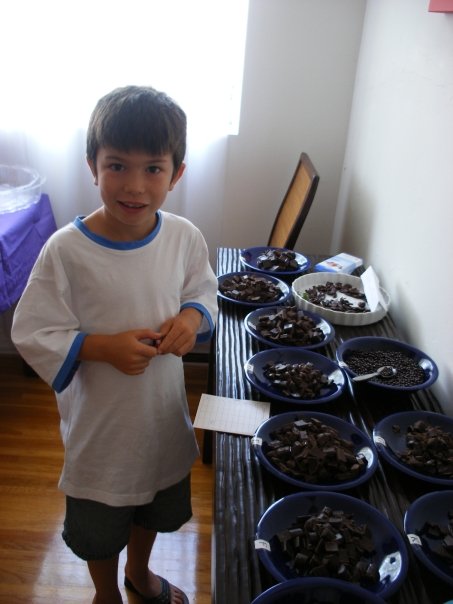 Tyler was the first to try the chocolate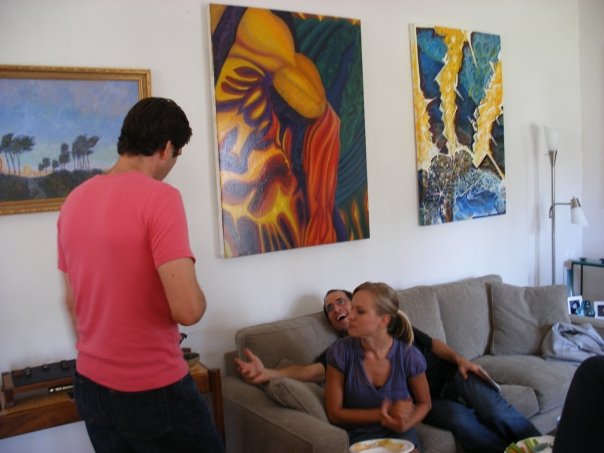 And then people were talking about chocolate and art.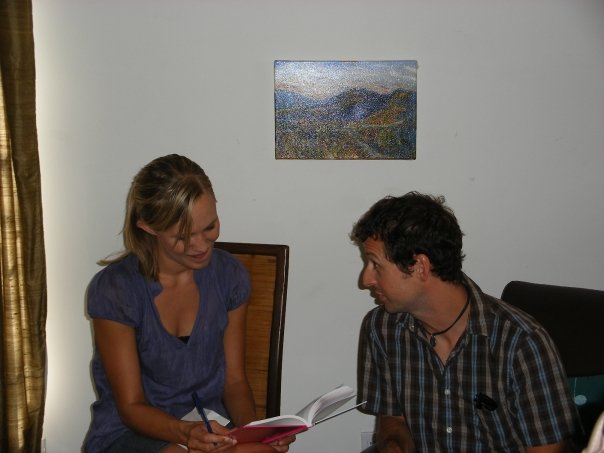 And also talked how to spice things up.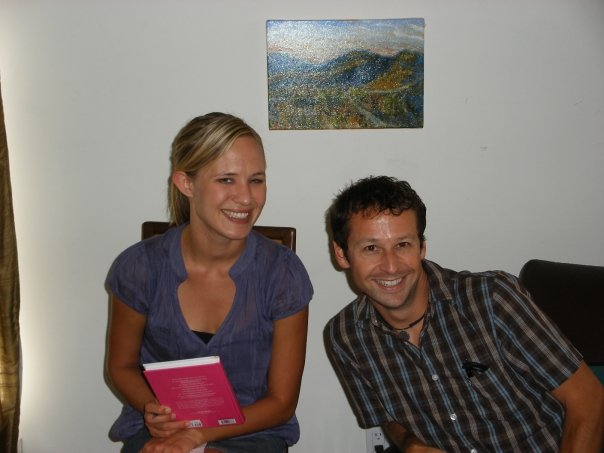 The pink book is not about chocolate but about Death with Chocolate.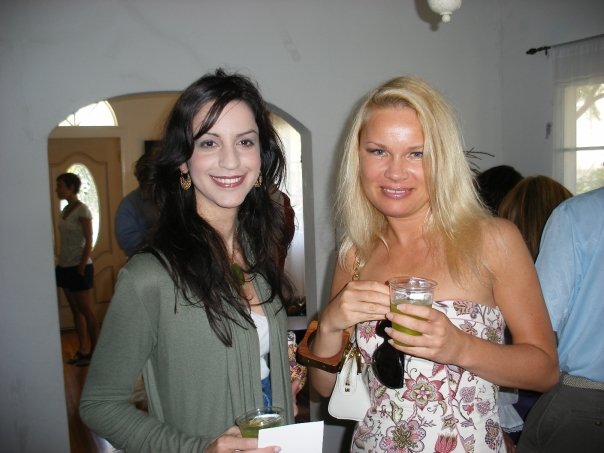 Susan and Anneli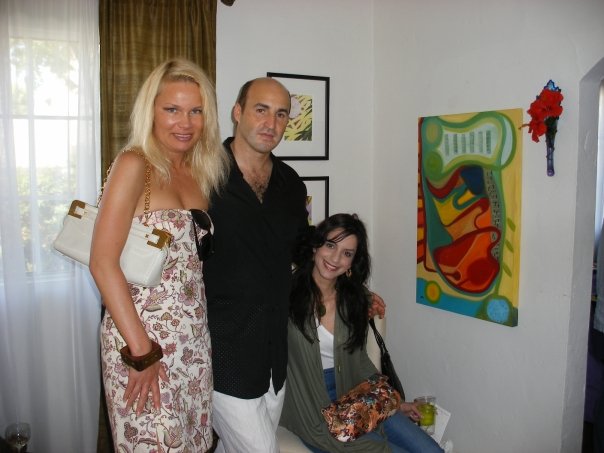 Anneli, Zafiris and Susan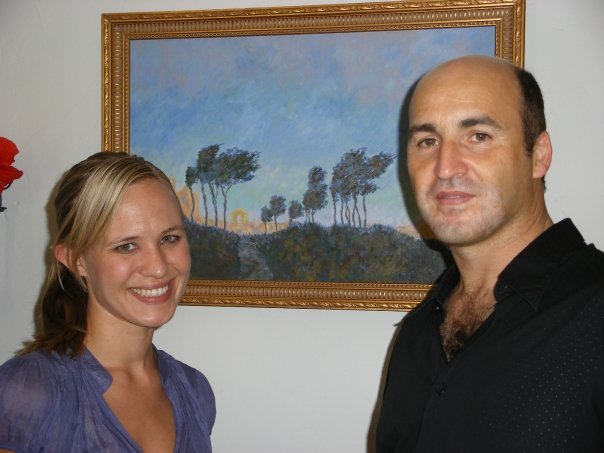 Lauren with art.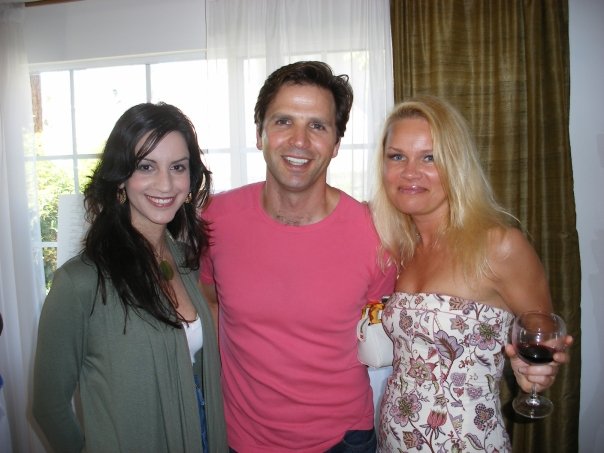 Susan, John and Anneli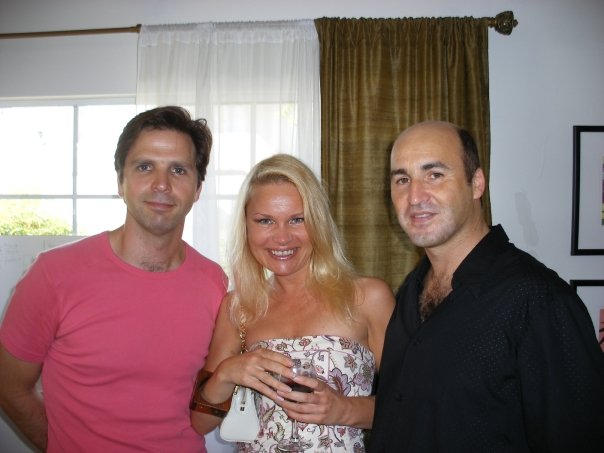 Anneli likes the chocolate.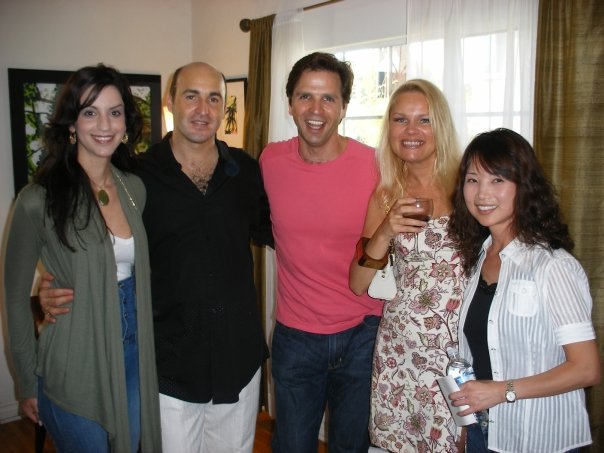 Susan, Anelli, John and Zafiris.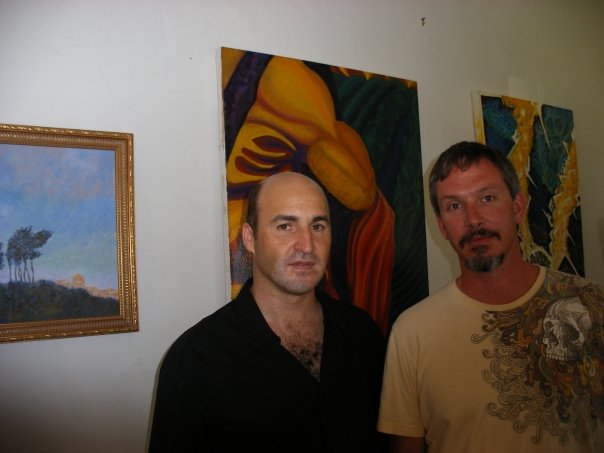 Zafiris and Justin Attaberry.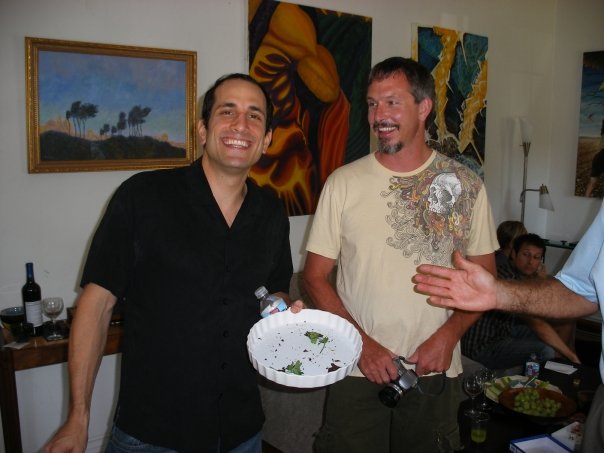 The hit of the day, non competing, bacon with chocolate.
It was all consumed.
Like: Honey, I'll bring home the bacon, you pick the chocolate.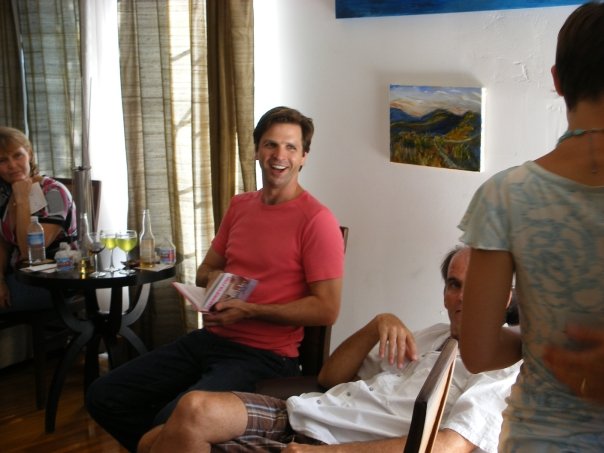 John explains how to use the book.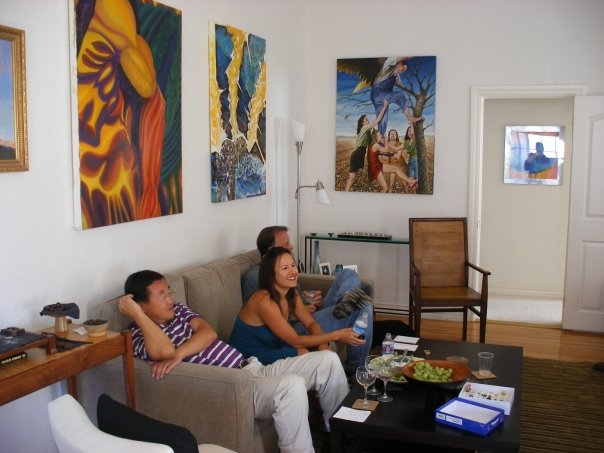 Art by other artists.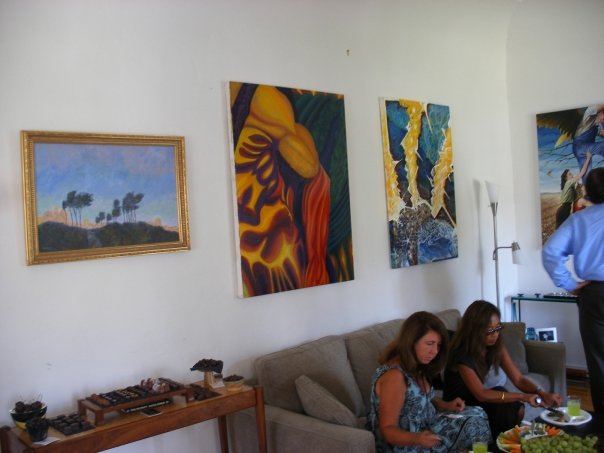 Art by other artists.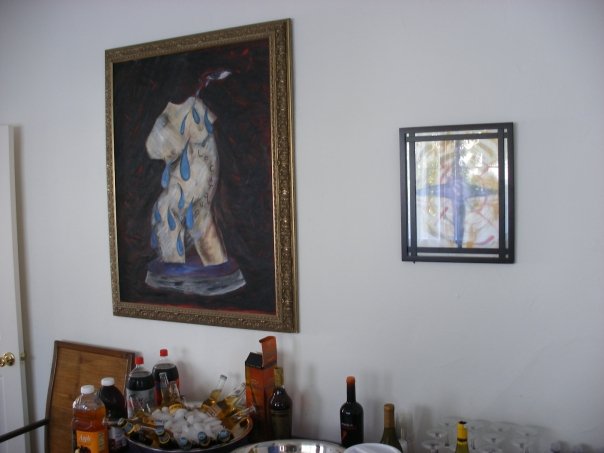 Art by other artists.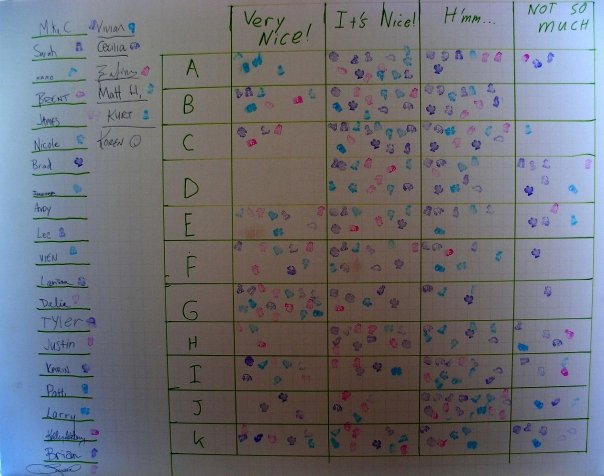 The grades given.

In detail:
A - Dark, Edelweiss, Beverly Hills, Cannon Drive, $25/pound
B - Premium Extra Dark (62%), See's, LA, $21/pound
C - All Natural Extra Dark (60%), Hershey's, CVS, $9/pound
D - Red Luckys (70%), K Chocolatier, Little Santa Monica, Beverly Hills, $75/Pound
E - Royal Dark, Cadbury, CVS, $7/Pound
F - Chocolate 66%, Teuscher, Camden Drive, Beverly Hills, $75/Pound
G - Chocolat Noir (60%), Madame Chocolat, Cannon Drive, Beverly Hills, $100/Pound
H - Valrhona 55% Chocolate Pearls, Surfas, Culver City, $8/Pound
I - Intense Dark (70%), Lindt, CVS, $13/Pound
J - Perles Pures Dark (63%), Leonidas, Beverly Hills, $35/Pound
K - 72%, Godiva, $35/Pound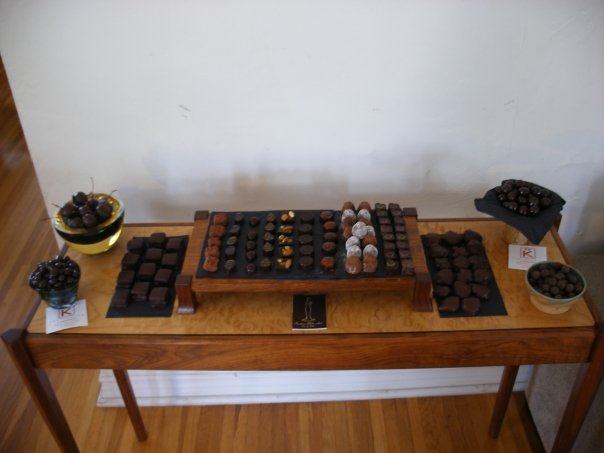 This chocolate was not part of the competition but definitely approved!
Send me a note to put you in my mailing list for invitations to future events.!
Copyright ©: Zafiris Gourgouliatos, 2007. All rights reserved. Art may not be copied or reproduced without permission. For more information please send E-mail to: zafiris[at]zafiris.net