Christmas Candy, 2004

This Candy was displayed at a pastry store in Florence, near the Duomo. Could not help but stick my face to the glass window. When I looked for the camera, I saw on the glass marks of my cheek, nose and tanque!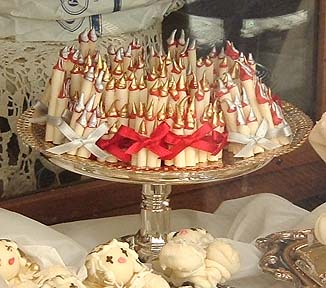 The most wonderful Christmas
candy I have ever seen!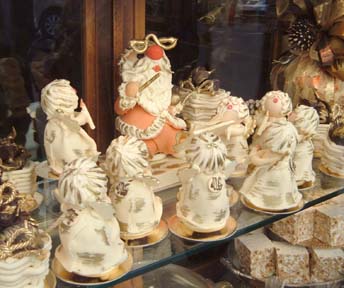 Santa is teaching the angels
some old Christmas carrols.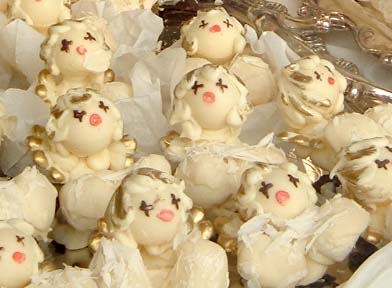 And more little angels on the side are listening.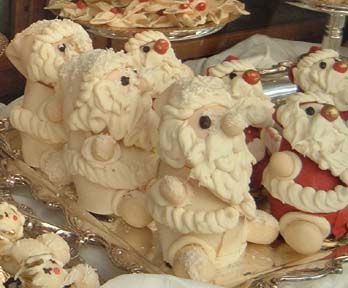 These Santas got a lot of snow
on their white hair and beards.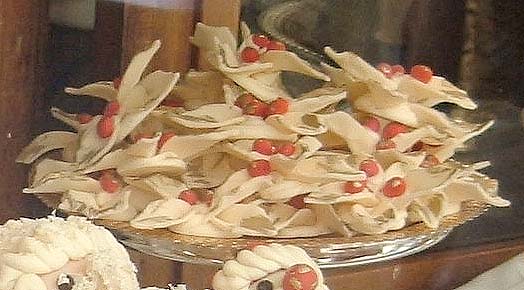 Little ornaments made out of white chocolate! Mmmmm!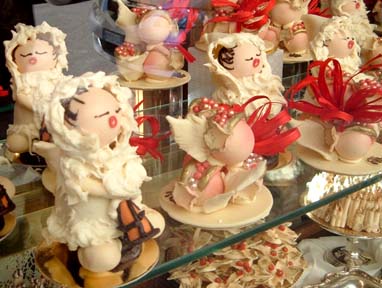 I love this white pashmina over the head!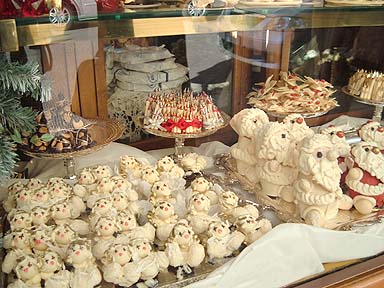 Here is a picture of the whole window
so you get an idea of the size of the candy
and the craftsmanship of the creators.
Copyright ©: Zafiris Gourgouliatos, 2004. All rights reserved. Art may not be copied or reproduced without permission. For more information please send E-mail to: zafiris@zafiris.net