Two Blooming Hyacinths
Dinner Party
Photos Page 1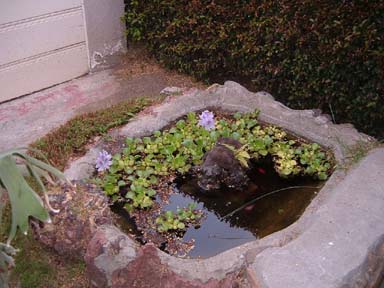 Hyacinths bloom once a year. The flower lasts only 1 day.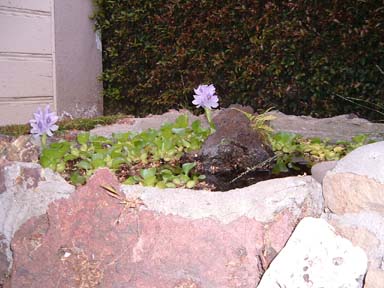 It was serendipity that day. Two Hyacinths
were in full bloom. The beauty of the flowers and
the ephemeral of the twin bloom stirred my thoughts.
As if the flowers were giving me some message.
This is how I read the message from the pond:
Live your life for today. Look at the beauty around you.
It does not last very long. Live now! Do not live in the past!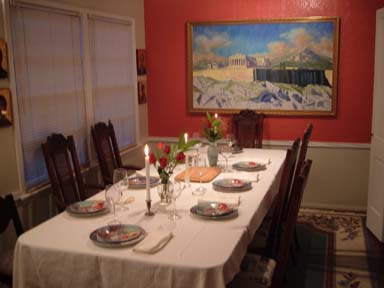 The table was set.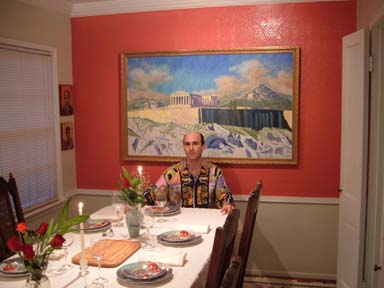 As expected, the guests were late . . .
But they came. We moved to the patio,
next to the pond with the blooming Hyacinths.
The goldfish greeted us.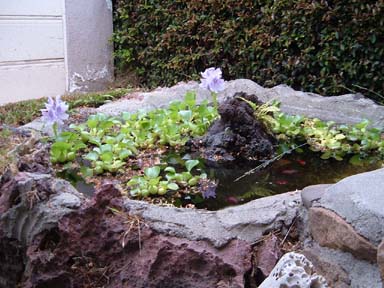 The blooming Hyacinths greeted us.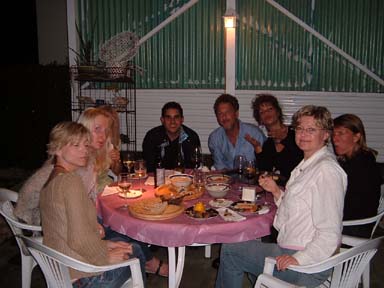 Appetizers were served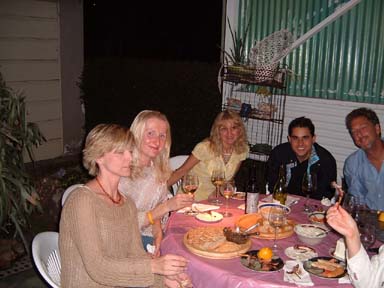 And we tried to find . . .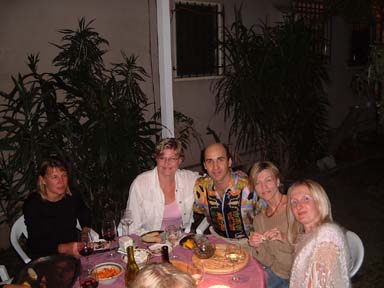 ways to say "CHEERS" in different languages!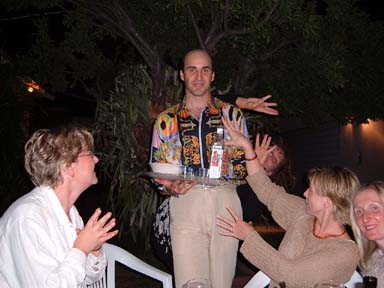 Ouzo time.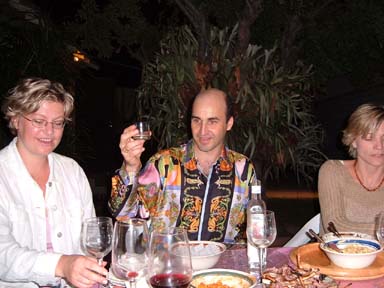 Cheers! Terviseks! Tervisex!!
Copyright ©: Zafiris Gourgouliatos, 2002. All rights reserved. Art may not be copied or reproduced without permission. For more information please send E-mail to: zafiris@zafiris.net