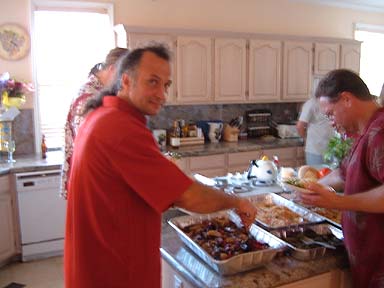 Theodore: Guys, this is today's special.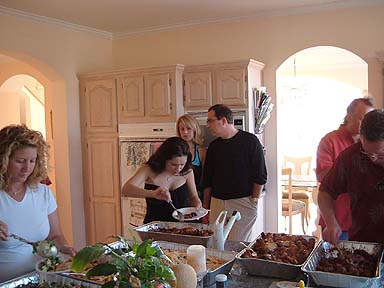 Should I put one or two zucchini in my plate?
How come nobody brought a bathing suit?
Is this your new digital camera?
I brought my bathing suit!
Should we make a line for the food?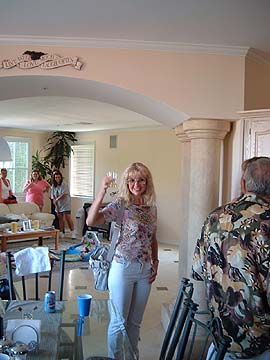 Tere!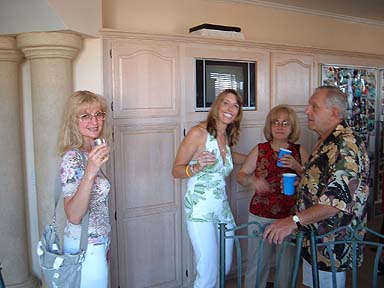 How do you say "Tere" in Greek?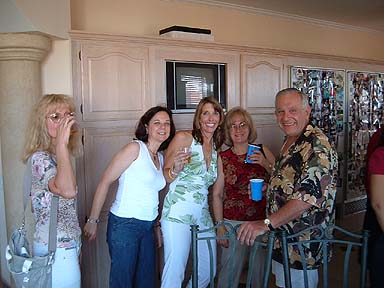 "Ya sou" this is how we say it!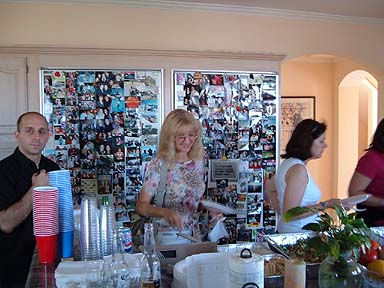 Ly: This is the first time I am
having food in Los Angeles!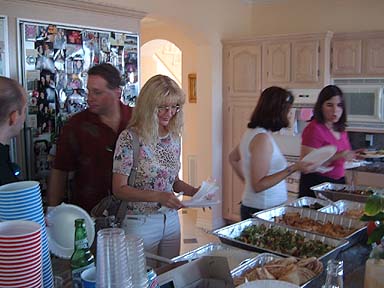 Is this what you call tzatziki!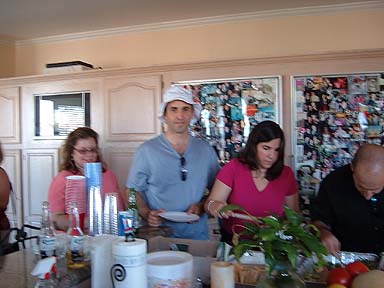 Zafiris: I like my new cool hat. Nobody should touch it!