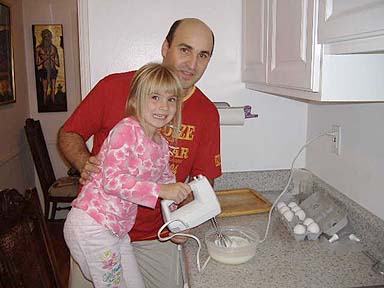 First Emilia makes some frosting.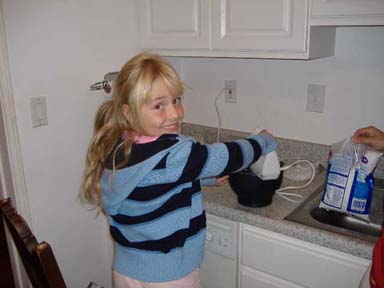 Then Stavroula makes some more.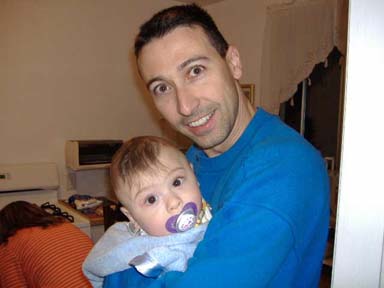 Alexander does not have builder's licence yet.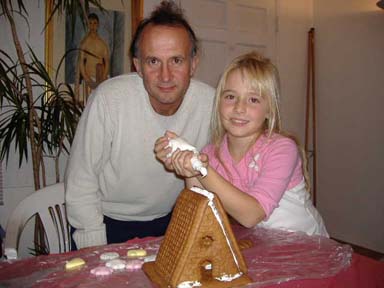 Stavroula is adding mortar to the roof.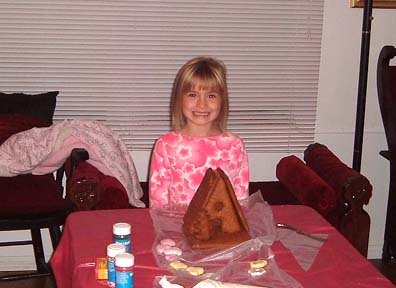 Look at the frame I made! Lets decorate it!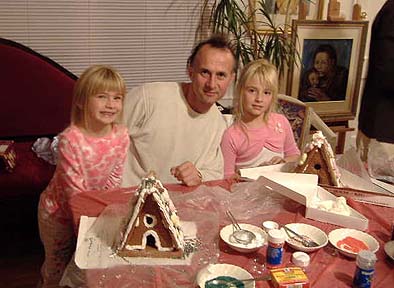 Two builders and a realtor.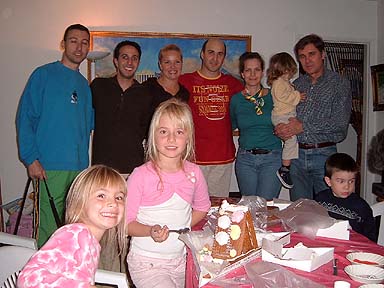 The builders and their supervisors.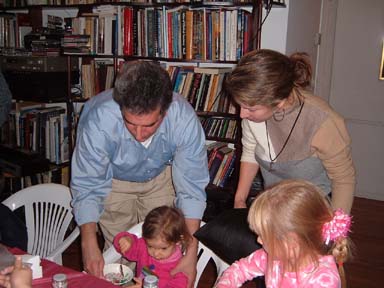 OK, Lucia, you will make your own house too.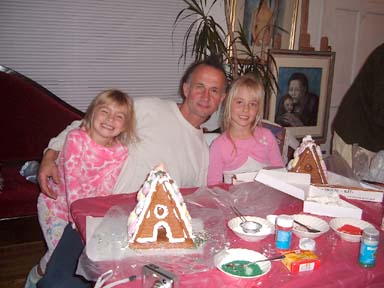 Emilia and Stavroula were excellent builders.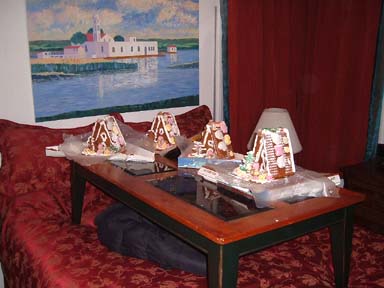 Before we knew it, we built four houses! Mmmmm!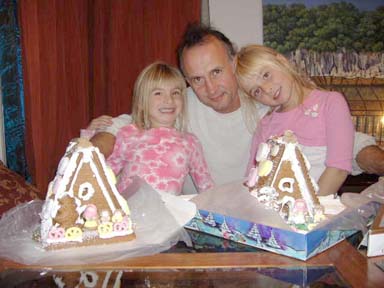 Two houses completed, time to go and rest.
Lucia, Marcella and Damian left with a beautiful,
earthquake proof house that Lucia made.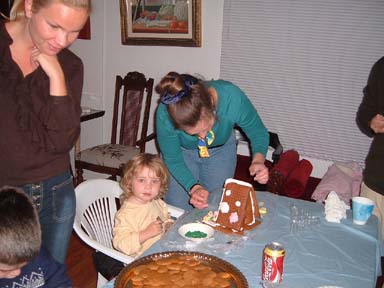 We put the cookie on the roof and then we eat it.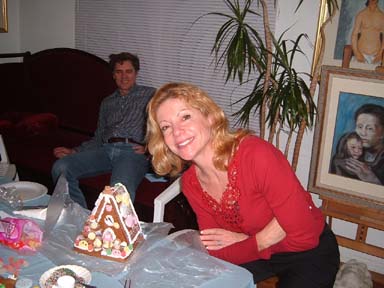 The children should not have all the fun!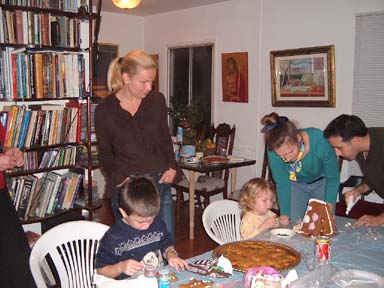 Two children compete in speed and quality.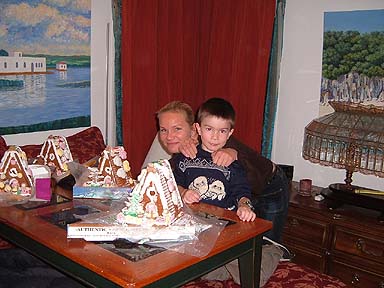 Guess which is the house we made?