Two Blooming Hyacinths
Dinner Party
Photos Page 3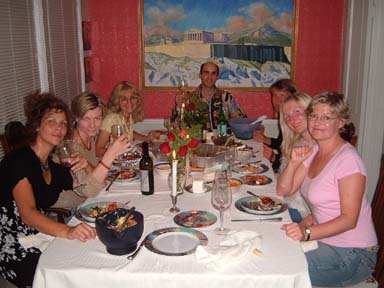 We all sat on the table. That is Zafiris and the
six female guests. The other men were carefully
removed from the photo shoot.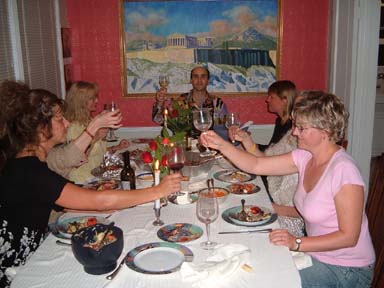 Ya' mas! Tervisex! Cheers!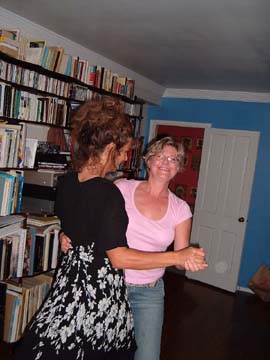 After dinner was over, Leila and Karin ...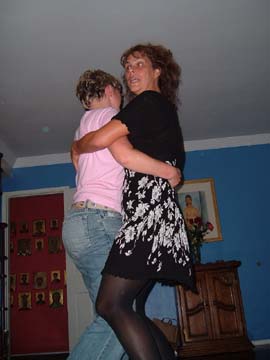 ... decided to explore more tango possibilities.
Mina tantsin mehe osa!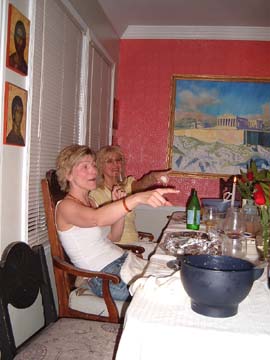 Silja and Ly admire ...
... the elaborate steps ...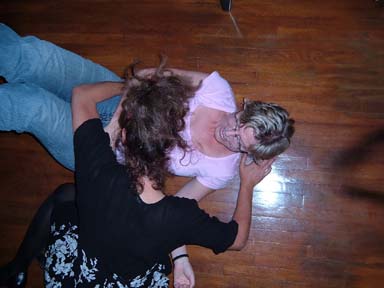 ... even when they bring the dancers on the floor!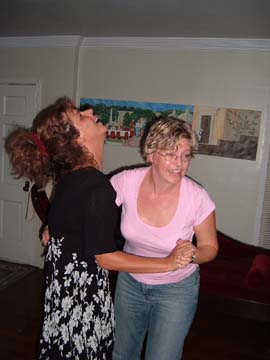 Issand! Mis minuga tehakse!
Copyright ©: Zafiris Gourgouliatos, 2002. All rights reserved. Art may not be copied or reproduced without permission. For more information please send E-mail to: zafiris@zafiris.net