Two Blooming Hyacinths
Dinner Party
Photos Page 5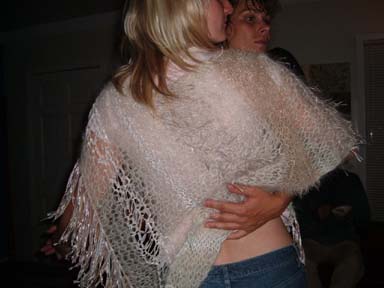 Sigrid decides to try her first tango.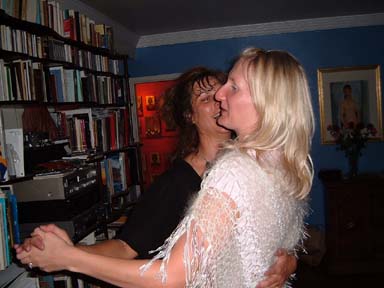 In the beginning it is pleasant ...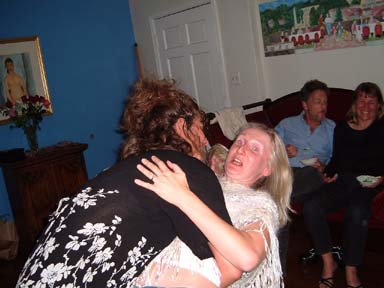 ... but then it becomes a horrific experience.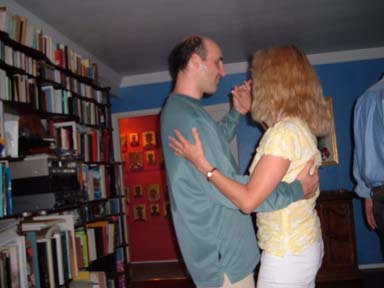 Ly dances her last tango before she leaves.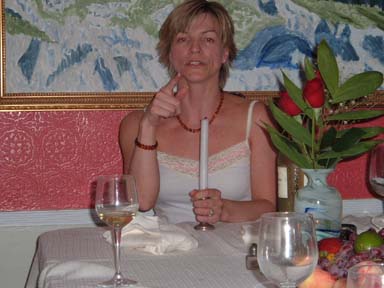 And Silja promises that she will
STOP LIVING IN THE PAST!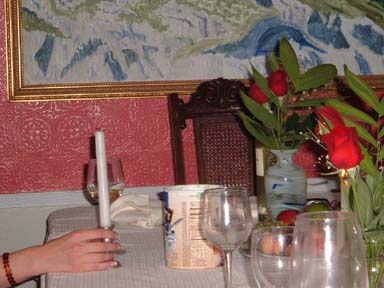 After desert and more and more laughs
that were not captured on camera ...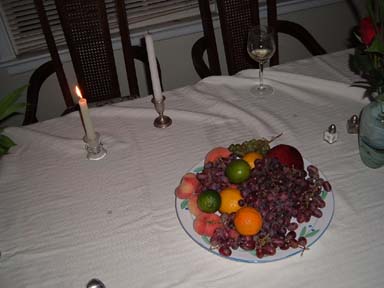 ... the guest left with sweet memories
Copyright ©: Zafiris Gourgouliatos, 2002. All rights reserved. Art may not be copied or reproduced without permission. For more information please send E-mail to: zafiris@zafiris.net