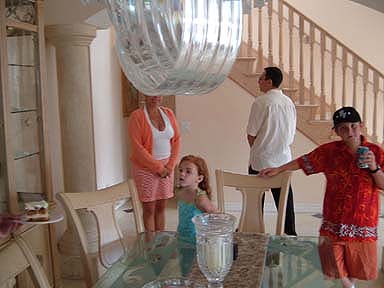 Are you taking a picture?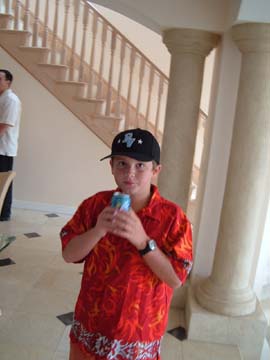 Let me hold my cup better then.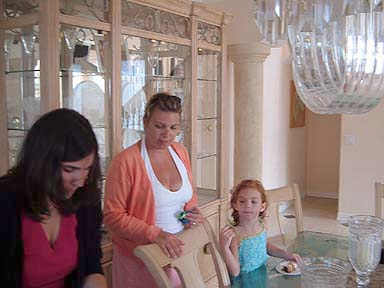 Mummy, that piece is bigger!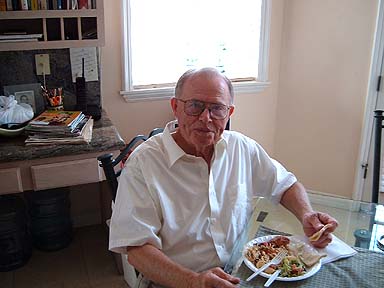 Mr. Salsman: My daughter Anna is at the Olympics
in Athens and told me to say hi to everybody!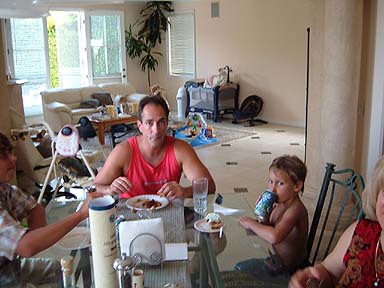 The food was excellent!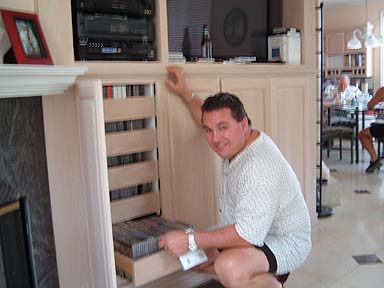 Bill: I cannot find the CDs with the Greek dances!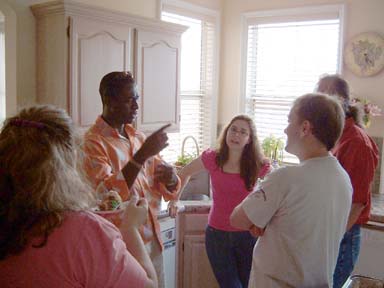 Koko: This is how we celebrate name days
in my home country Nigeria.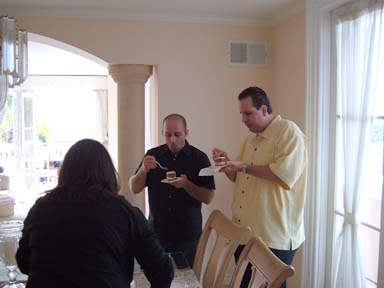 The cake was really good.
Good to see everybody again.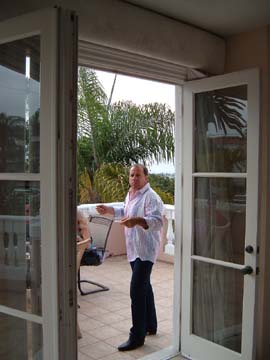 Stavros: Are we going to dance here or in the back?
How do you like this cool thing on my forehead?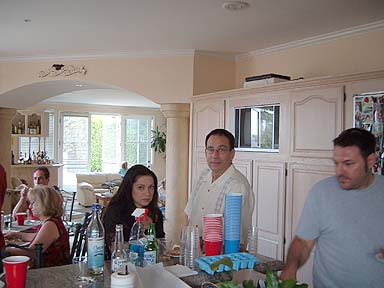 I am a little late, but I see there is a lot of food left.