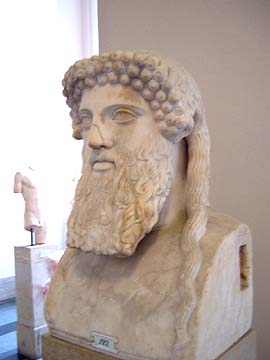 Many remarkable Greek marbles were at the museum.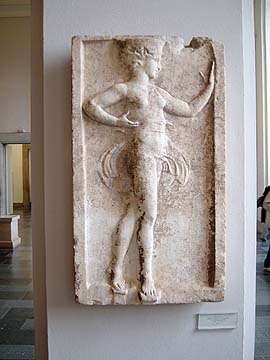 This ancient dancer really struck my imagination.
Ancient Greeks were really into dance.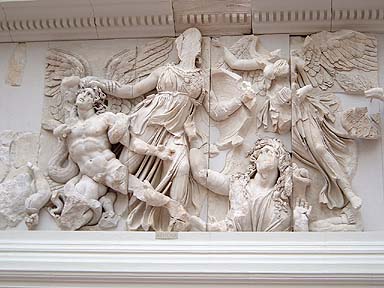 The most remarkable pieces were from
the Temple of Artemis of Pergamont.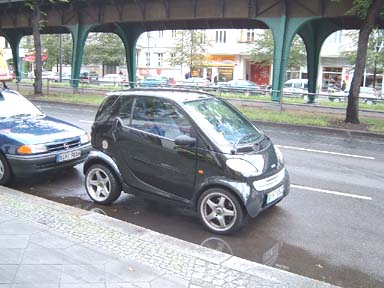 I saw some curiously small cars.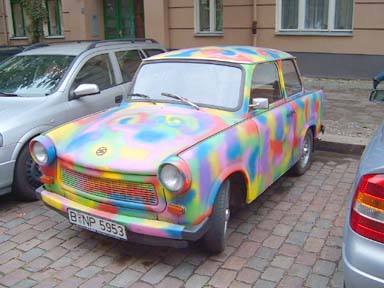 And a very happy car!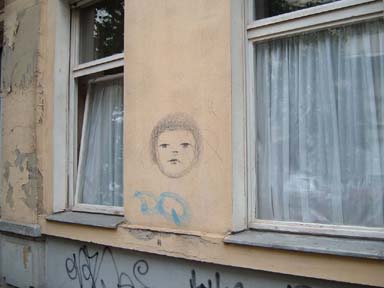 The place I was staying was decorated
with a smiley face.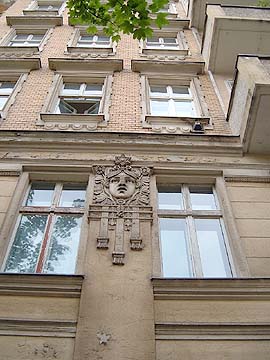 Most of the houses in what used to be East Berlin
were in Neoclassical style with elaborate
decorations.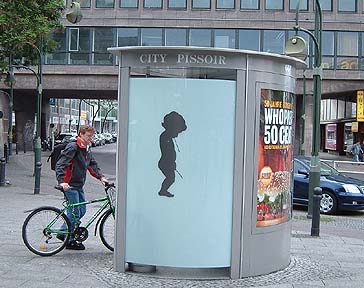 I do not know how you can fit a bicycle
in a public "City Pisoir" kiosk!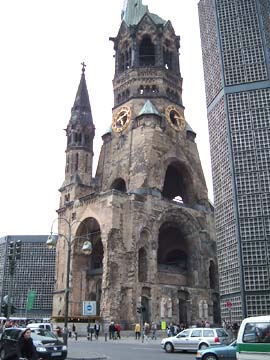 There were few reminders of the Second World War.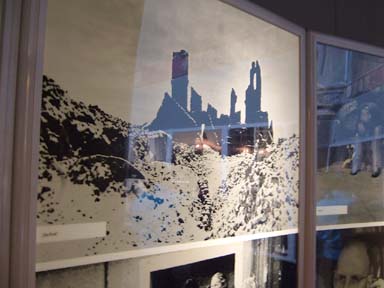 And inside the bombed out church
some pictures of the distraction.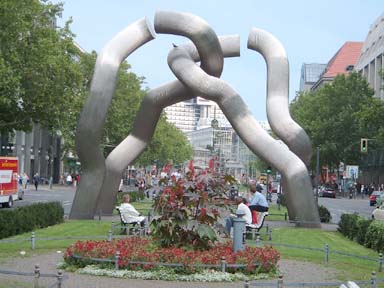 People take their time in the park to decide
the meaning of this sculpture!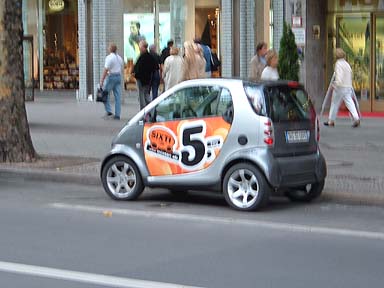 There is no way that this car can seat 5 people!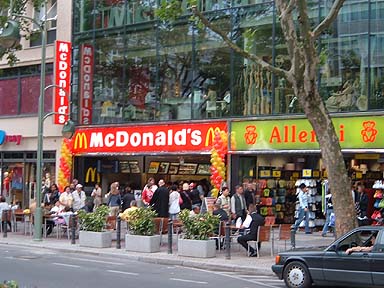 Berlin had no absence of American culture!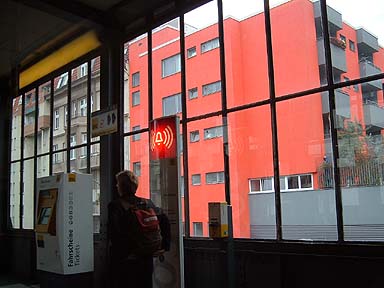 Interesting colors everywhere.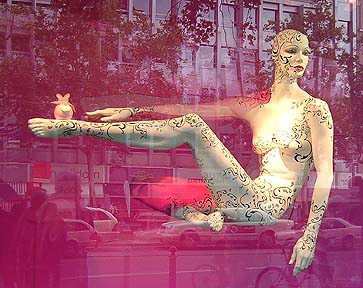 The store displays were very impresive.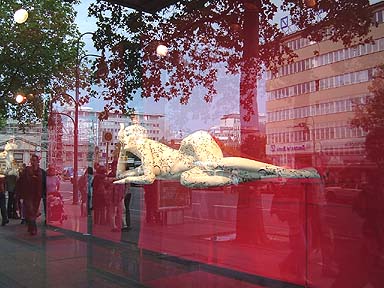 And Henna was in fashion!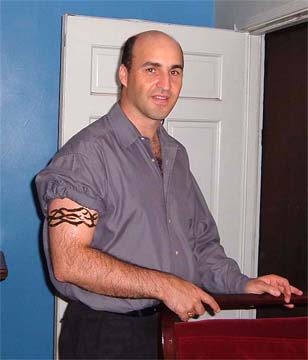 And this was the result of this
influence upon my return to Los Angeles!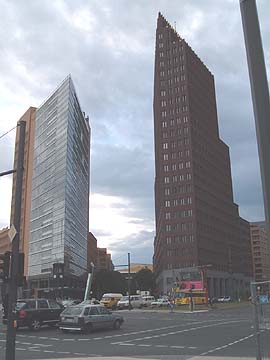 Near Potsdamer Platz is the new mall
with very impressive buildings.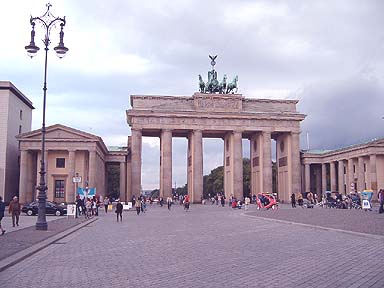 A visit would not be complete without
tribute to the Brandenburg Gate.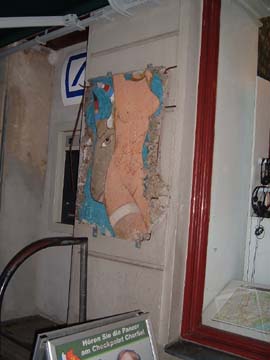 A very interesting remain of the wall
at Checkpoint Charlie!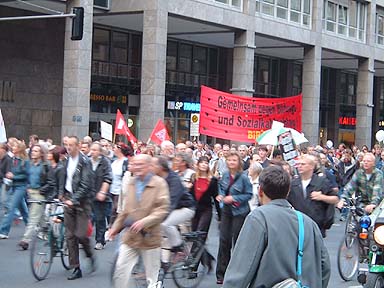 And a taste of a daily demonstration.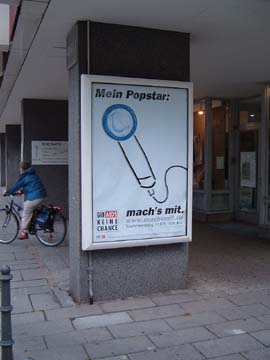 There were some interesting warnings:
"My pop star, do not do it without."
Can you identify the microphone?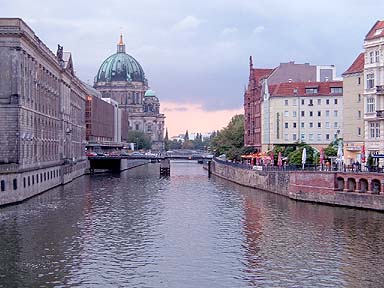 The city gets these amazing colors around Sunset time!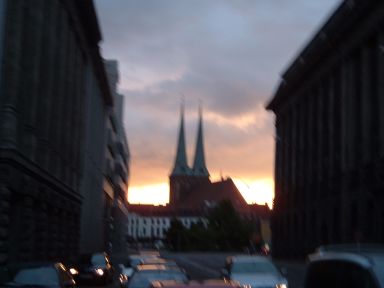 And when darkness comes, it is time for tango!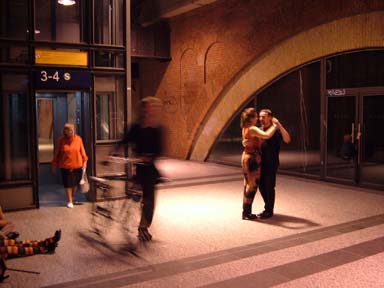 On Sundays, if the forecast is rain, the tangueros
meet at a subway station.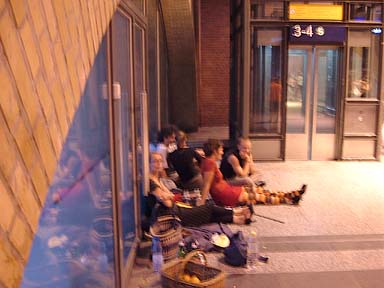 The music is accompanied by
the roar of departing trains.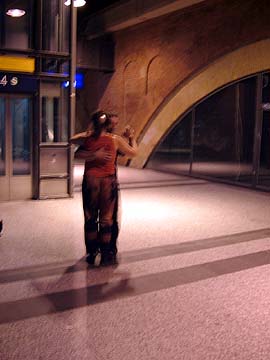 There was a small turnout that evening.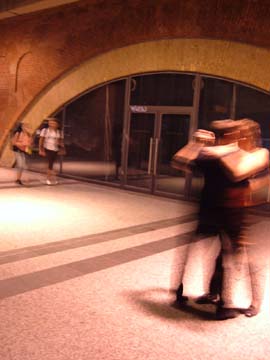 And we tried to recruit some passers-by.