Tango in Berlin 2004
Tango Loft
The first night I went to Salon Urquiza (www.chichetango.com). Did not have the camera with me. Sorry. All the most elegant dancers of Berlin were there. The second night, Saturday, the happening place was Tangoloft. It is in a converted old industrial building that now houses artists and multifunction studios.
For more information about tango in Berlin: www.tangoberlin.de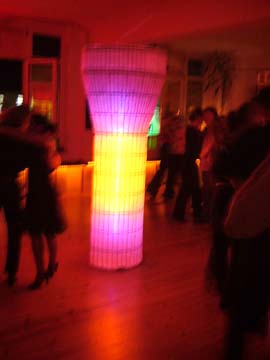 I walked into Tangoloft while the milonga was at full blast.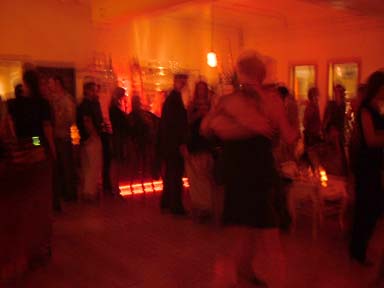 There was a diffuse red light everywhere ...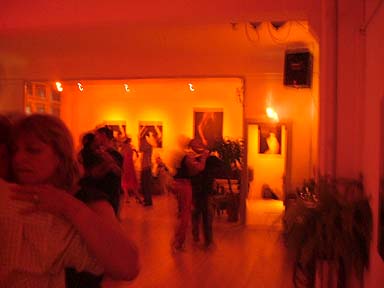 ... getting everybody in a dance mood.
Music from early tangos to Heavy Metal and rap.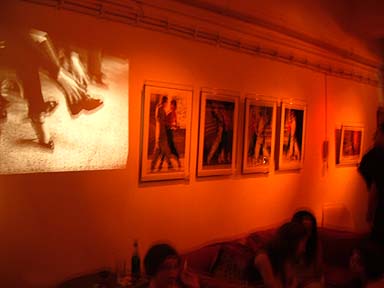 There was a back room for smoking and conversation.
And, of course, a tango loft would not be complete
without a German size bed.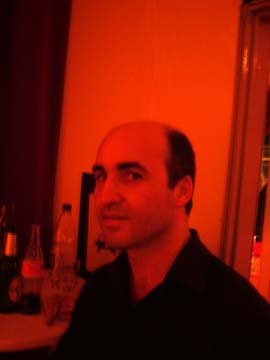 Things look different in red,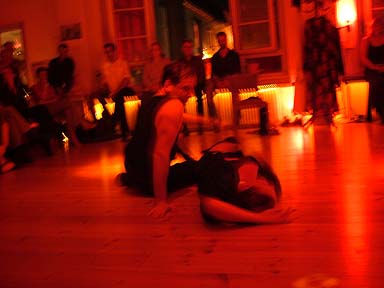 A couple had prepared a tango performance ...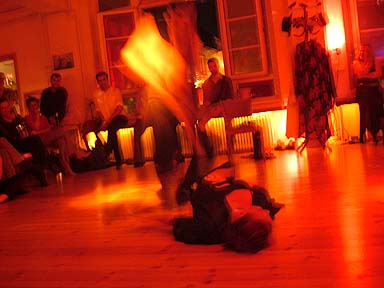 ... about the effects of tango ...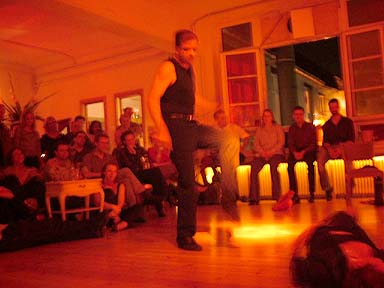 ... in daily life. It was very creative!
Copyright ©: Zafiris Gourgouliatos, 2004. All rights reserved. Art may not be copied or reproduced without permission. For more information please send E-mail to: zafiris@zafiris.net